Kid's Church
We offer Kid's Church for age 2 to 6th grade for 9:30 & 10 AM worship services.
9:30 AM Sanctuary service: Parents please bring your children with you to worship. They will be dismissed to Kid's Church after the Children's Moment and can be picked up in the children's center after service in rooms 11 & 20.
*10:00 AM Fellowship Hall Service: Parents attending Renew service should bring their kids directly to Kid's Church by 10 AM (Rooms 11 & 20) and pick them up after Renew (by 11:15 AM.)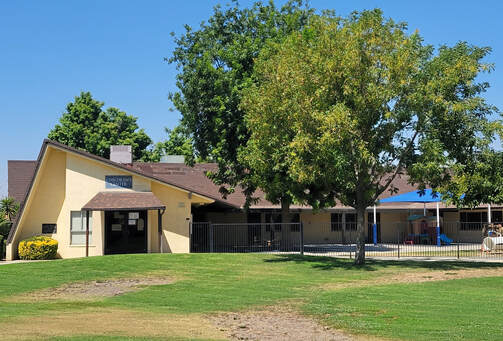 Where do I drop off and pick up my child(ren) for the 10 AM service?
In the Children's Center. Go through the double glass doors and enter the play yard.
Room 11 is for ages 2 - Kindergarten
Teachers: Miss Carolyn and Miss Sky
Room 20 is for 1st to 6th grade
Teachers: Miss Julie and rotating helpers are Miss Leslie, Miss Sarah,
Miss Joyce and Miss Patty.

---
---
sonshine singers
Sonshine Singers is our children's choir, and it goes from four years old through fifth grade. Miss Rebecca will be leading Sonshine Singers at the Children's Center in room 18 beginning Sunday Sept. 17 through October 22. 10:40 to 11:05 am… 25 minutes of fun and music on Sundays at 10:40.