Join us For Worship - We are Live and In-Person
Sundays at 7:30 AM in the Chapel
9:30 AM Traditional Worship in the Sanctuary
NEW 9:30 AM RENEW (Modern) Worship in the Fellowship Hall

Online Worship & Digital Connections
We will continue offering worship via
livestream on YouTube
at 9:30 AM on Sunday mornings.
Below you will find resources to aid you in worship as well as continue to engage ​with your church family throughout the week.
---
| | |
| --- | --- |
| Resources for Worship | Resources for Connection |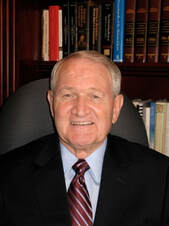 First United Methodist Church of Bakersfield is hosting
Dr. Lee M. McDonald
for 6 Wednesday Night sessions on "The Origins of the Bible"
beginning January 11 through Wednesday, February 15, 2023
6:30 PM—FUMC Fellowship Hall

Have you ever wondered how we got our Bible? When did the formation of the Hebrew Bible and Old Testament Scriptures begin? Who wrote the Bible?
Were the authors aware that they were writing sacred Scripture? All these questions and more will be answered during this 6 week seminar by Dr. McDonald.
Dr. Lee McDonald and his wife, Mary, moved to Bakersfield in 2021 to retire, but Lee is still a highly sought after speaker and acclaimed writer of Biblical literature.
Dr. McDonalds Biography:
Dr. Lee Martin McDonald (Th.M. Harvard University and Ph.D., University of Edinburgh, Scotland) has studied at UCLA, Cambridge University (England), Heidelberg University (Germany), and Harvard University. He is a professor of New Testament studies and president emeritus at Acadia Divinity College and former dean of the Faculty of Theology at Acadia University in Nova Scotia, Canada. He has taught New Testament Studies at Acadia Divinity College, Sioux Falls Seminary, Fuller Theological Seminary, Princeton Theological Seminary as a visiting professor, Chapman University, and lectured in a variety of other graduate institutions in Canada, the USA and abroad. He served for six years as president of the Institute for Biblical Research, was a U.S. Army chaplain, a pastor for eighteen years, and has served on the boards of directors for three graduate schools of theology. He has written and/or edited 32 books and more than 160 articles and essays on biblical subjects as well as on practical issues for the church.
Dr. McDonald is a member of the prestigious Studiorum Novi Testamentum Societas (Society of New Testament Studies) and the Society of Biblical Literature. He is an American Baptist minister and regularly lectures in various institutions and preaches or speaks in many denominational churches on biblical subjects, including how the Bible came to be and also what biblical scholars are saying about Jesus. He often addresses the question of the relevance of the Dead Sea Scrolls and other ancient non-biblical resources for understanding Jesus in his context and various passages in the New Testament. He is a specialist in the context of early Christianity, and the origin of the Old and New Testaments.




---