The History of First
This year FUMC is celebrating its 147th Birthday! ​


​On November 12, 1870, the Rev. James Corwin, Presiding Elder of the Los Angeles District came to Bakersfield to hold the First Quarterly Conference, confirming the membership ( total of 19, mostly of three families), and establishing the Kern River Circuit which included Bakersfield, South Fork, Caliente, Havilah, Tehachapi, and Walker's Basin. The occasional minister serving these areas was a Methodist "Circuit Rider", Rev. Noah Burton of the Methodist Society of Visalia. (For the past few years our web site, at least, has included some incomplete information alluding to our history.) The members met in a wide variety of places until they were able to have an actual Church building in January 1874 at the SW corner of Railroad Avenue and "C" St., later, to be renamed Truxtun Avenue and "H" St. We remained there until we relocated to our current location and on September 26, 1971 the first Worship Service was held in the new Fellowship Hall because the pews had not been installed in the sanctuary. The first worship service , in the sanctuary, was on December 9, 1971.
FUMC (then First Methodist Episcopal Church) was the first Protestant congregation in Bakersfield to have worship services. That's why we actually
are
Bakersfield's First Church.
​
1904 Sunday School Building
Photos of our Churches original location on Truxtun Ave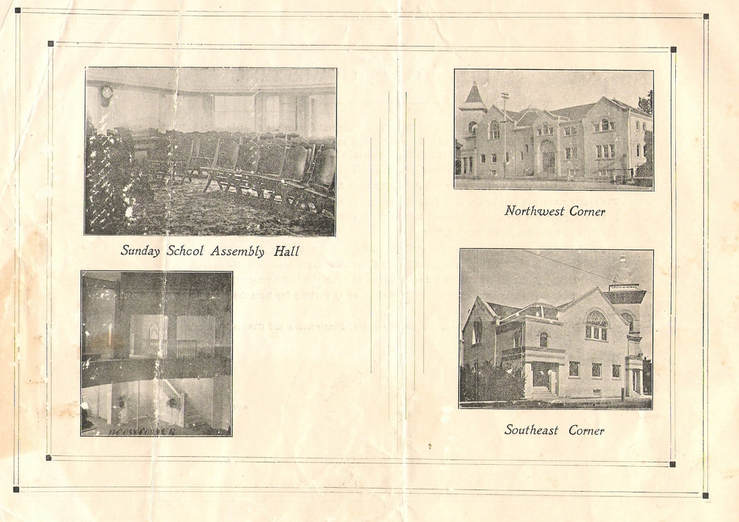 Photo of our Narthex being completed in 2005